Current exhibition: Mythomania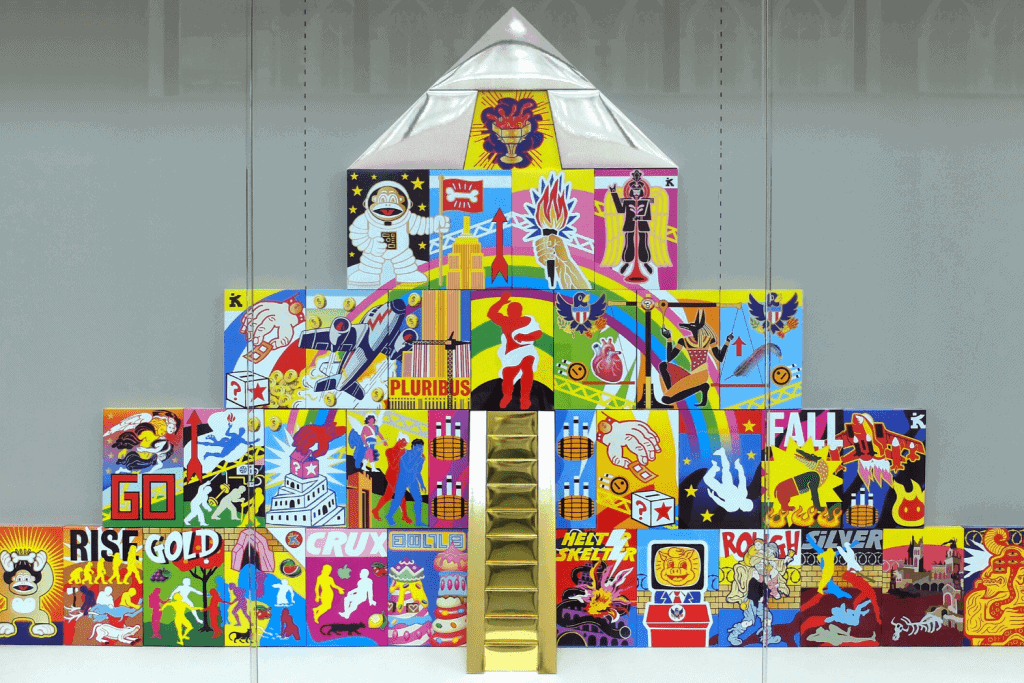 14 March – 16 May
Ian Kirkpatrick's Mythomania explores our timeless fascination for mythical stories, from Ancient Greek legends to spectacular superheroes — and everything in-between!
Large-scale sculptures of ancient monuments, dragons and robots reflect our love for heroes, villains, and long-lost worlds.
The exhibition makes connections across time and space to show how the myths of ancient times impact our aspirations, fantasies and fears today.
This exhibition will go on display in The Point's gallery space. Entry to the gallery is free.
Mythomania is a touring exhibition from 20—21 Visual Arts Centre.